Student Loan: Everything You Need to Know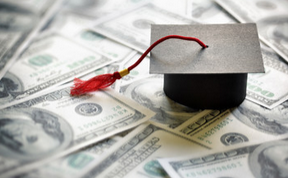 There is no doubt that the world is becoming global and increasingly competitive in almost every industry be it information technology, medicine, science, arts, law and others. For this reason, having a quality education is the best letter of introduction that can make student stand out in competition with others.
Unfortunately, getting a quality education is not always easy, because of the fees and paying for a private university is extremely difficult for a middle class family. This is where student loans or education loan comes to the rescue.
Student loans are an alternative way of financing studies for those who do not have enough cash to pay for them widely used in surrounding countries.
These loans are commonly referred to as "good debt". Because, in an ideal world, financial aid contributes to being sufficiently prepared and getting a job that can pay off the debt. However, things do not always go as planned due to uncontrollable phenomenon such as poor economy/recession, rising unemployment rates, changes in industries or technological advances, and other reasons that can affect the labor market.
Check out: Positive and negative debt
This uncertainty requires a thorough analysis before choosing a loan, because no one wants to get into debt that will become difficult to repay in the future or become expensive. Fortunately, financing options have grown exponentially, of course they come with cost.
So here are some advice and on how to make a smart choice while taking education loan.
What to do before borrowing?
It is common to make decisions focused only on the short-term benefits, without thinking about the future consequences. Of course, taking out a student loan should be seen as an investment for a better future. However, the benefit may never come, if there is no proper planning.
1) Finding universities having tie-up with financial institutions – This is the first step is to find out about educational institutions and ask if they have agreements with financial institutions, know the total cost of study and have all the information necessary to decide on the final loan amount.
2) Job Prospects: The next step is to research on average salaries, requirements and number of vacancies that each job typically has. So you'll know how hard it would be to get the job and whether it would really be enough to repay the loan, apart from your current spending.
3) Calculate other expenses: School fees is just one fixed amount that you will have to pay, in any case. But money would be also required for food, accommodation, transport, and other day to day expenses. So this should also be considered.
4) Choose Financing Option: Finally, if the loan amount you need is in line with the salary you will receive upon completing the education, then the next thing to do is to choose the financing option that best suits your needs.
Types of Financing
The good news is that there is an ever-increasing range of options and loan providers. Although their objective is the same, each one of them should be carefully researched and analyzed in depth.
Bank Loan
It is a financing option that covers part or all of your study. It is structured in such a way that the bank pays until you finish the education. And then gives you a grace period in which you can get into a job, start earning and then begin to pay off your debt.
It is characterized by long terms, fixed/floating rates and, although it does not charge a joining fee but has a processing fee and the application requirements are usually stricter. Usually, you need a guarantor or a good credit history to get such loan approved.
Financial or educational institution
Its operation is very similar to bank loans. The difference is that the lender is directly the educational institution or a financial institution, having an agreement.
As they are structured specifically for students, they provide benefits such as: medium and long term options, large amounts, easy payments and better grace periods. However, their characteristics make them very popular, so they tend to discriminate candidates.
Government Loan
In order to promote education keeping in mind the country's future growth, governments in many countries offer financing that are generally very long-term, with reasonable rates and attractive amounts. They often have payment schemes that fit different profiles.
As a disadvantage, they only apply to certain universities and are not offered in large numbers and selection criteria may be very tough, mostly merit based and/or financial background of the applicant. Also, depending on the country/state's economy, this loan is granted.
Non-Bank Loan
Its greatest quality is the flexibility. It is kind of a personal loan that can be used for any purpose. It can be bought directly over the internet, in a fast way and its acceptance rate is higher than the other listed options above.
One of its disadvantages is that they are not of very large amount and with much shorter repayment periods.
A well thought out decision
Finally, remember that the key is to plan correctly, compare and analyze all your options and choose the financing that best suits you. This means choosing the one that meet the requirements and allows you to repay with less or no hassles after the education is over.
Note: Depending on the country you live in, the financing options will vary. So it is advised to choose the best by making use of tips mentioned above. Also compare the best loan providers in the country you live in and choose the one that meets your requirements by visiting personal loan comparison sites.
Here's what can happen if you default on your loan
If you have taken education loan, you already know that meeting payment deadlines can be difficult. But many individuals do not take loan repayment seriously and end up either defaulting or delayed payments. But do you know the consequences?
1) Your loan goes to a collection agency
A student loan defaults when you fail to make payments within the agreed duration. If this happens, your loan case will end up at a collection agency.
This means more financial problems. More charges will be added to your debt, which can increase the loan amount significantly.
2) You won't be able to borrow more
Once you go into default, you won't be able to apply for new loans, but in addition you won't be eligible for deferrals or payment plans, unless you do a rehabilitation.
3) Damage to credit report
Default dramatically damages your credit and affects your ability to buy a car or make a down payment on a home. Late payments and default will remain on your credit report for years.
4) Your wages can be withhold
If you default and don't agree to a repayment plan, your employer may have to withhold part of your paycheck and send it to the lender to repay the debt. Private lenders may even sue you to keep part of your paycheck.
5) Problems for your co-signer
Failure to pay fees could result in financial and credit damage of your co-signer, who puts trust in you.
You can write us about any questions or comments you have in the comment section below, related to your personal finances, and we will try our best to answer them.
Author Bio:
Hi, I am Nikesh Mehta owner and writer of this site.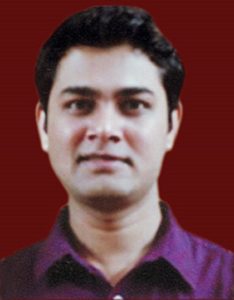 I'm an analytics professional and also love writing on finance and related industry. I've done online course in Financial Markets and Investment Strategy from Indian School of Business.
I can be reached at [email protected]. You may also visit my LinkedIn profile.