Advance Loan in USA: Application and Repayment Process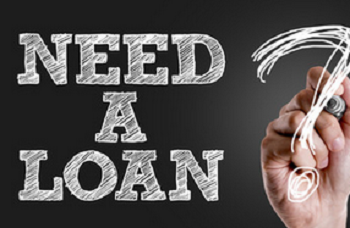 There are many different types of personal loans available in USA and advance loans in one of them. The problem with most loans is that they have many eligibility criteria.
Advance loans (also known as payday loans) are a type of personal loan for individuals:
With bad credit
Who need fast and easy money loans
Whose loan application has been been denied
Who need financing of small amount
Although the interest rates on advance loans in USA may be higher than other types of personal loans, they can still be a convenient option when you are in need of money and have not been able to find a loan elsewhere.
How Advance Loans Work
Most advance loans are short term loans and are paid in full within 8 to 30 days. Since these loans are of lower amounts and shorter terms, it is easier for people with bad credit to get approved. This type of loan similar to other types of loans. What most changes in this type of loans is the repayment term and the amount you can apply for.
Advantages Of Advance Loans
Minimal requirements
Free application
Fast response
Loan deposit in as fast as a day
Best option to fulfill the need of money during emergency
Disadvantages Of Advance Loans
Loan amount offered is small
Repayment period is short
Interest rate is high
How to Apply
You need to have personal documents handy (income, address, social security, etc.)
You can personally visit lender or apply online on their website. Online option is most convenient as it takes very less time.
After submitting all the details, you'll receive an instant response from the lender.
How You Receive Money
Choose the bank account where you would like the deposit to be made.
If approved, your loan will be deposited to your bank account within 24 hours.
Some of the lenders can also send you a check or give you money at a branch, but most work with electronic deposits.
How
to Repay Your Loan
You can choose to pay from your bank account automatically or manually.
If you choose automatic payment, the lender will take out the agreed upon charge on your due date.
If you choose manual payment, you will have to go to the lender's website and pay your fee on the due date manually with a credit card, debit card or bank account.
Some of our lenders also accept checks or payments in person at a branch, but most prefer electronic deposits.