Shocking: Rs.56/ltr Tax Paid on Petrol's Base Price
Diesel was hiked by 24 to 26 paise and petrol by 22 to 25 paise per litre in four major metros of the country on 14-Jan-2021.
The oil companies had hiked the prices of both fuels on 6th and 7th January after 29 days of stabilizing prices and the prices were stable for five days thereafter.
Petrol & Diesel Prices in Mumbai
The prices of petrol and diesel had risen after five days of stabilization on Wednesday. Petrol prices in the economic capital Mumbai reached a record Rs. 91.32 per litre on Thursday. The record price of petrol was Rs. 91.34 per litre on October 4, 2018. Petrol prices in Mumbai rose by 25 paise to Rs. 91.32 and diesel by 26 paise to Rs. 81.60 per litre.
Prices in New Delhi
Petrol rose 25 paise to Rs. 84.70 and diesel by Rs. 74.88 per litre in the country's capital, Delhi on Thursday. Petrol is making new records every day in Delhi.
Prices in Kolkata & Chennai
In Kolkata, petrol prices rose by 23 paise to Rs. 86.15 and diesel by 25 paise to Rs. 78.47 per litre.
While in Chennai also, the price of petrol and diesel has increased. Petrol prices rose by 22 paise to Rs. 87.40 per litre and diesel by 24 paise to Rs. 80.19 per litre.
How much tax we pay on Petrol & Diesel?
Petrol and diesel are not covered under goods and services tax (GST).
In fact, in India, through petrol and diesel, the centre and all the state governments work to fill their treasure. Through these products, the central and state governments earn hefty earnings. India calls for about 85% of its requirement of crude oil from abroad and the refinery in the country is made fit for refining tax.
When you buy petrol or diesel, you get more than double the price.
Base Price vs Cost at Petrol Pumps
The base price of petrol in Delhi on January 1 was Rs. 27.37, while the petrol pump sold at Rs. 83.71 a litre.
That means Rs. 56.34 was charged to you through different taxes and charges. The retail price becomes four times higher after VAT, Excise fee and Dealer commission are added to the base price.
On one litre of petrol, you have to pay 0.37 paise, excise duty Rs. 32.98, dealer commission (average) Rs. 3.67, VAT (including VAT on dealer commission) Rs. 19.32.
Coming to VAT, it is levied by the States. It is different in every state.
Author Bio:
I am Nikesh Mehta, owner and writer of this site.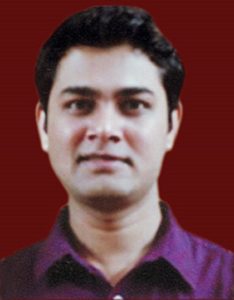 I'm an analytics and digital marketing professional and also love writing on finance and technology industry during my spare time. I've done online course in Financial Markets and Investment Strategy from Indian School of Business. I can be reached at [email protected] or LinkedIn profile.