Insurance for Foreign Nationals/NRI Traveling to India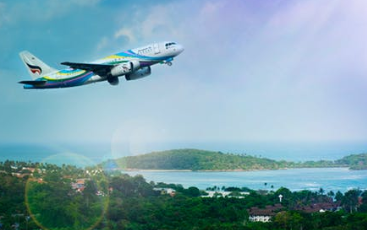 Insurance is one such product which everyone hates spending money on but still there is no option than buying it. However the benefits offered can save you good amount of money and help in protecting your finances. But there are certain individuals who should always buy an insurance and they are foreign nationals traveling abroad. This article talks about insurance cover for non-Indian citizens visiting India.
Who is considered as a foreign national?
Individuals holding citizenship of countries other than India are considered as foreign nationals.
Types of insurance foreign nationals should buy:
Travel Insurance:
 Traveling to India or any other country without travel insurance policy can turn out to be a nightmare and not buying a one can turn out to be the very risky. In addition to money and health, the mental trauma it will bring can make your life miserable. This is the reason why any foreign nationals visiting India should buy an insurance policy. Although medical costs are cheap in India
and is considered as a medical tourism
destination, it is good to have medical insurance when your stay is for longer period in India. You can buy international travel cover from insurance companies in your home country. E.g. if you are visiting from USA to India then buy cover in USA. Like every country has its own pros and cons, when it comes to India the risks are high. Nothing offensive about this great and culturally diversified country. But thefts/forgeries take place in high numbers and health risks are high because of pollution/dirt/unhygienic places etc. And especially foreign nationals are a very easy target when it comes to thefts and forgeries. This is what the objective of travel plan is. Provide coverage for medical problems arising in India and thefts for certain stuffs.
Coverage
Ideally travel plan provides coverage for the following:
Lost baggage
Loss of passport
Medical injuries
Liability cover
Trip cancellation and delays
Emergency evacuation especially during fire, flood, building collapse, attacks
Foreign nationals when buying coverage for their India trip should prefer buying from insurers having joint venture with Indian companies. Some of these companies are ICICI Lombard, TATA AIG, Bajaj Allianz and few others. The biggest advantage is when traveller undergoes medical treatment in India, these Indian companies can provide better treatment through their network hospitals.
International travel medical insurance typically provides coverage for:
ICU
Hospital room and board
Inpatient and outpatient medical expenses
Surgery
Emergency room, ambulance
Emergency medical evacuation – i.e. moving insured person from one hospital to the other, from accident site to the hospital, from India to the closest country
Dental treatment
Doctor's visit
Physical therapy
Accidental death
Bedside visit
Return of mortal remains/cremation
Why visitor should buy a policy offering maximum coverage options while visiting India?
Let's take example of road safety. In India, not everyone follows traffic rules. Whereas in countries like USA, Canada, Australia and others the driving rules are extremely strict. When foreign nationals visit India they may not be aware of the driving sense of people here and may get injured with no fault of them. This is just one such case. And hence it is recommended to get covered for as many conditions. If you want to protect yourself and your loved ones from everything possible, when in foreign country, then travel insurance is a must buy.
Important points to note when buying international travel medical plan:
Claim should be made within 90 days
Coverage for pre-existing disease are excluded as per the policy document. This is very important and traveler should get this checked. Also do not provide falsified information related to your health at the time of buying the policy.
Keep contact details of your insurer handy.
If you stay is likely to extended, you should extend before the expiry
Can foreign national and NRI buy standalone health insurance when visiting India?
Foreign National (e.g. US Citizen):
As per IRDA guidelines, foreign national cannot buy health insurance in India.
NRI:
Non-resident Indians with valid Indian passport can buy medical cover. Few Indian health insurers may also ask for additional documents before purchase such as IT return.
Benefits of buying health insurance in India
The premium cost in India are very low compared to countries like USA, UK, Australia, etc. NRI's can also buy
critical illness policy
while in India and save money on out of pocket medical expenses.
Author Bio:
Hi, I am Nikesh Mehta owner and writer of this site.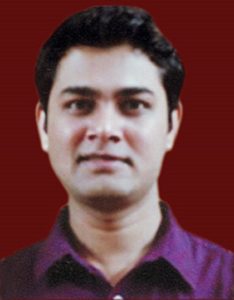 I'm an analytics professional and also love writing on finance and related industry. I've done online course in Financial Markets and Investment Strategy from Indian School of Business.
I can be reached at [email protected]. You may also visit my LinkedIn profile.