21 Personal Loan for Housewives/Women in India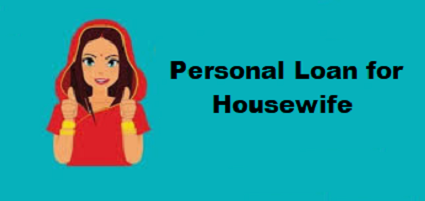 Many female readers (especially housewives) of this site have asked questions related to personal loan for housewives. Their questions are as follows:
Can housewife get personal loan?
Are there lenders offering personal finance for starting small scale business like beauty parlor, day care center, catering business, buying jewelry, others.?
Does government of India offer special loan for women?
What are the different ways homemaker can get personal loan in India?
Everyone has a dream or wishes to fulfill. It could be starting a business, expanding existing business, renovating house, buying appliances, etc. Although an individual can use his/her saving to fulfill the need, it is not possible for everyone to achieve their dream mainly because of lack of finance. Although there are lenders offering personal loan but getting financial assistance is difficult especially for housewives with no income, since they carry high credit risk to the lender.
However in order to give confidence to women by helping in building a business, various schemes are available in the market offering personal loan for housewives. These credit schemes are especially designed for women and many of these sponsored by the government only.
| Name of Scheme / Loan | Who Offers? | Purpose of Loan |
| --- | --- | --- |
| Mudra Yojana (3 Schemes – Shishu, Kishor, Tarun) | Private and public sector banks, Regional rural banks, Scheduled union co-operative banks, Scheduled state co-operative banks, Micro finance institutions (MFIs), NBFCs, societies and trusts. | Refinancing to micro business |
| Star Mahila Gold Loan Scheme | Bank of India | Purchase of gold jewelery or coins |
| Can Mahila | Canara Bank | General purpose |
| V Swashakti | Vijaya Bank | Setting up small business |
| Sakhi Shakti | IDFC Bank | Meet financial needs |
| AB Vanitha Vahan Scheme | Andhra Bank | Purchase of 2 or 4 wheeler |
| Secured Gold Loan | Shri Mahila Sewa Sahakari Bank Limited | For general purpose |
| Shringaar | Bhartiya Mahila Bank | Setting up beauty parlor |
| Annapurna | Bhartiya Mahila Bank | Setting up food catering business |
| Parvarish | Bhartiya Mahila Bank | Setting up day care center |
| Kitchen Modernization | Bhartiya Mahila Bank | Mainly but not limited to renovating kitchen |
| Mahila Udyam Nidhi Scheme | Punjab National Bank | Setting up small scale industry |
| Mahila Samridhi Yojana | Punjab National Bank | Purchasing and setting up of internet cafe and other small businesses |
| Kalyani Card Scheme | Punjab National Bank | Agricultural and non-farming activities |
| Stree Shakthi Package | State Bank of India | Setting up entrepreneurial business |
| Dena Shakti Scheme | Dena Bank | Starting business in select industries |
| Udyogini Scheme | Punjab and Sind Bank and Karnataka State Women's Development Corporation (KSWDC) | Starting business in select industries |
| Annapurna Scheme | State Bank of Mysore | Setting food catering business |
| Cent Kalyani | Central Bank of India | Starting a new business/expanding or modifying an existing business |
| Stand-Up India Scheme | ICICI Bank | Setting up a greenfield enterprise in select sectors |
| Mahila Vikas Yojana | Oriental Bank of Commerce | Starting small business |
But each come with their own eligibility criteria especially the purpose. Meaning, you cannot avail a loan meant for purchasing a vehicle for starting a business.
Good read: Ways to earn money from home especially for housewife.
Personal loans for housewives have been designed with the need for the home maker in mind. We know how difficult it is for them to access immediate credit in the traditional financial system; banks are accustomed to asking too many requirements to grant their credit, making financing inaccessible for many women. In addition, the time invested in carrying out the entire process is really excessive; several days are wasted trying to get a bank loan.
Other options for homemaker women to get personal loan
In addition to the above mentioned loan schemes for housewife, there are following four options to get personal loan:
Against Fixed Deposit:
Personal loan against FD account is another cost saving option to get a loan. If homemaker has some amount then she can open fixed deposit account and get loan against it. The interest rate charged is very low compared to traditionally bought loan. Almost every bank offers financing against FD. In this case, the FD becomes security.
Against Gold:
If homemaker women has gold jewelry then she can take loan against it. She will have to keep the gold as a security with the bank which will remain in their custody until the loan is fully repaid.
Against Securities:
Similar to gold and term deposit, housewife can keep securities such as life insurance, shares, mutual fund and avail personal loan against the same.
Private Money Lenders:
Although this option is never recommended due to the risks involved but there are trusted money lenders, as well, offering loans at higher interest and in return ask for some kind of security to be kept with them.
---
Author Bio:
Hi, I am Nikesh Mehta owner and writer of this site.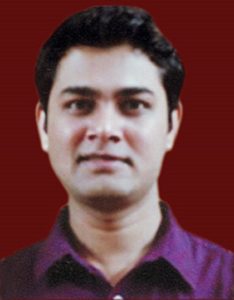 I'm an analytics professional and also love writing on finance and related industry. I've done online course in Financial Markets and Investment Strategy from Indian School of Business.
I can be reached at [email protected]. You may also visit my LinkedIn profile.