2 KEYS to Save Money No Matter How Much you Earn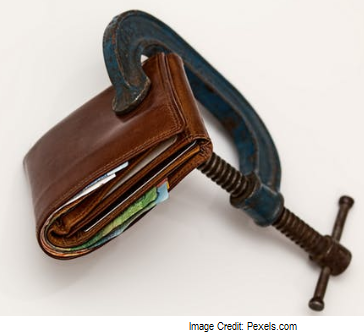 How many times you have heard or said to yourself, the following:
If I just made more money, everything would be fine.
All I need is an extra $50,000 to solve my financial problems.
If I had a million dollars, I would never have to worry about money again.

Surely, you must've heard or said this, hundred times.

But the good news is that no matter how much money you make – whether it's $50,000 or $2 million a month – you can take steps to achieve the security and economic independence you want, as well as protect yourself from financial mismanagement.

The first thing you need to do is put your future before your current situation. Many entrepreneurs make the mistake of saying, "I would save if I had something left at the end of the month," or "when I have extra money, I'll invest it.

That's a pretext for not saving or investing.

The Simple Solution

Instead of saving the money you have left over at the end of the month, set aside an amount from the beginning. Don't just believe in saving. 

In fact, because of inflation and taxes, you'll lose money if you put it in a savings account. The suggestion is to use such an account just to hold on to your capital while you find a good investment.

This is the rule you should follow from the beginning of your career as an investor: 

Before paying any debt, set aside 30% of the total. This applies to each and every bill you receive. Of that amount, allocate 10% to an investment account, another 10% to a savings account (for emergencies) and the remaining 10% to charitable projects, which you will be able to deduct from taxes. With the money you have left, pay your debts.

Now you might say – I can't afford to subtract 30% of the total! But instead of saying, "I can't do this," ask yourself, "How can I do this?

There are 2 Ways

Talk to your lenders: Most of them will agree to receive a smaller amount a month, as long as you assure them that you have every intention of paying them every penny.
Increase your income: You may not be able to set aside 30% of the total. It doesn't really matter what percentage you separate. The important thing is to create the habit and do this with every penny that comes to you, every day and every month without interruption. Part of the challenge is to repeat it until it becomes part of your nature.

Doing this, you'll be surprised how quickly money accumulates in your accounts and how soon you find ways to replace the amount you subtracted from the total, to finance your future.
Author Bio:
Hi, I am Nikesh Mehta owner and writer of this site.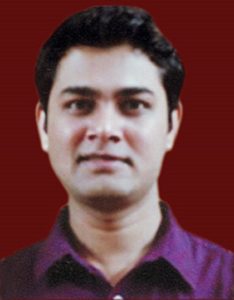 I'm an analytics professional and also love writing on finance and related industry. I've done online course in Financial Markets and Investment Strategy from Indian School of Business.
I can be reached at [email protected]. You may also visit my LinkedIn profile.