Consumer Loan for Mobile: Rs.6000 Income Required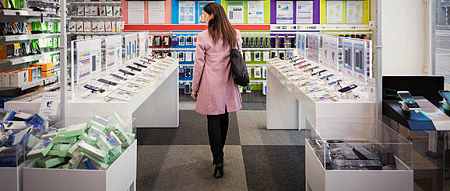 Gadgets (especially smartphones) are the most loved product by individuals in today's world. More and more companies are launching new mobile phones with latest technology, which is attracting consumers largely. Adding to the consumers benefit are the consumer loan for mobile phone, which arose in order to cover the satisfaction of a consumer need of people who do not have a financial capacity to buy the product in cash.
Consumer durable loan is the bank product in which the customer or borrower receives a certain amount of money (called as credit line) from a bank or entity (lender) to purchase goods that have extended life and do not wear out quickly such as mobile phone, television, washing machine, and others. Durable products are built to last and do not wear out easily even if after multiple use. In return, the customer or borrower will have the obligation to return this capital in addition to previously agreed interest, in periodic payments or installments.
Because of high price of mobile phones such as iPhone, Samsung Galaxy, and others; consumer loan for mobile is one of the top most revenue generating product for any lender in addition to smart television, washing machine, etc.
Consumer loan for smart phone is very different than personal loan as the former is offered only for buying consumer durable products which includes mobile phone.
Check out: Consumer loan for low income earners
Who offers consumer durable loan in India?
There are many financial services providers in India that offer consumer loan for mobile phone. Here is the table showing list of all the lenders from which individual can buy mobile on loan along with the minimum and maximum loan amount and the income required.
Lender Name
Monthly Income Required
Minimum Loan Amount
Maximum Loan Amount
HDFC Bank
Salary Account Customers – Rs. 15,000*
Others – Rs. 18,000
Self Employed – ITR of Rs. 1.5 lakhs
Rs. 10,000
Rs. 5,00,000 (5 Lakh)
AEON Credit
Rs. 15,000 and above
Min: Rs. 10,000
Not available
IDFC FIRST Bank
Not available
Rs. 5,000
Rs. 5,00,000
Canara Bank
Rs. 6,000/- after meeting the installment
75% of the invoice value or 15 months of net salary
Rs. 1,00,000
PaySense
Rs. 12,000 for salaried and Rs. 15,000 for self employed
Rs. 5,000
Rs. 5,00,000
Tata Capital Financial Services Limited
Minimum 2 years of work experience
Rs. 10,000
Rs. 5,00,000
MoneyTap
Rs. 20,000
Rs. 35,000
Rs. 5,00,000
Benefits of Financing
Since the return value of the mobile phone is less than the total amount you will pay including interest; opting for consumer finance for mobile is not recommended. However there are certain benefits such finance option offers to the borrowers, as follows:
(1) Easy access to money to buy smartphone of your choice, when you don't have the money to do so. It allows consumers to pay EMI for mobile and use the phone, without having to wait until they have saved enough money for a cash purchase.
(2) No collateral needed. However some lenders do check credit history and annual income.
(3) Flexible option to pay EMI for mobile
(4) 100% of the cost of the smart phone is offered as the loan amount, by many lenders.
(5) Paying off financing successfully builds a favorable credit history, allowing consumers to take advantage of other financing opportunities in the future.
(6) The down payment and the installments are not very high.
(7) The interest rate is low compared to personal loan and in many case no cost EMI is also offered to the customers.
What to look for when taking consumer loan for smart phone?
When thinking about taking out a consumer loan for smartphone, it is important to know what are the advantages and disadvantages. You should choose the one that will be most beneficial and will not lead to a bad financial situation.
Here are the top things to consider before taking consumer durable loan for mobile phone:
Instant online approval especially if the applicant is already a customer of the lending institution
Speedy disbursal of money in the bank account of the individual
Should be collateral free
Minimum paperwork
Flexi loan repayment option
Shortest tenure
Lowest interest rate or no cost EMI or 0% interest based on promotional offer
Guarantee of closure letter and status update in credit bureau
No foreclosure or any other hidden charges
Multiple EMI repayment option. It is recommended that, borrower should opt for auto debit facility i.e. ECS. This way the chances of forgetting to pay EMI will not be there.
Documents Required
Photo ID proof – Voter ID / Passport / Driving License / Aadhaar Card
Income proof – Bank statement and Income tax return for self employed. Salary slip for salaried/working professional.
Residential Address proof – Ration Card / Electricity Bill / Passport
Cancelled cheque
ECS mandate
Security cheque with full loan amount and no date
The documents required may vary for each lender but the above listed ones are the most common set of documents required.
Author Bio:
Hi, I am Nikesh Mehta owner and writer of this site.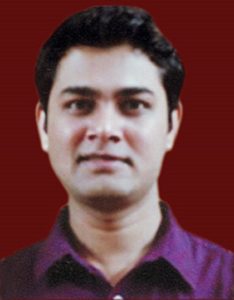 I'm an analytics professional and also love writing on finance and related industry. I've done online course in Financial Markets and Investment Strategy from Indian School of Business.
I can be reached at [email protected]. You may also visit my LinkedIn profile.