2020: Top 5 Bill Reminder Apps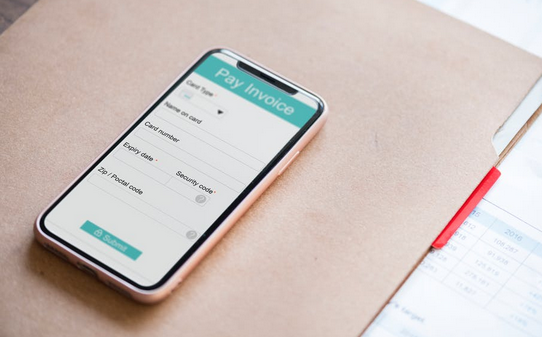 Let's face the truth. With rising expenses nowadays, many of us have a hard time remembering when to pay the bills.
But, worry not. There are many android applications which not only gives you a reminder to pay the bills in time but also help you in keeping track of your savings and expenses. Let's take a look at the top 5 bill reminder apps in 2019.
With over 19,000 downloads and a rating of above 4 stars in Play Store, Prism Pay Bills can be considered to be the top bill pay app for Android in 2019. It also ranked top in NerdWallet's list in 2018. The app can be used to track your personal bills, get a reminder and pay them in time.
You can also track your monthly expenses and how much amount you owe to others. You can also view your savings account and check the available credit limit, thus leading to saving more money after managing all the expenses. The only drawback is that, it is not compatible with all devices.
We all have either heard about or used TurboTax, the best app for tax filing and tax paying. Developers of TurboTax brought us Mint, the only app which you can use to manage your financial liabilities.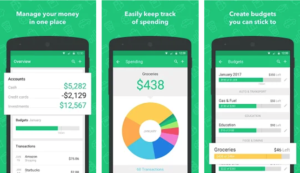 It gives you the option of not only viewing and getting a reminder of your bills and debts but also pay your bills as well. You can also get a credit score report from this app, without using any credit card. You can also sync with Mint's desktop app to get all the reports and reminders together and access them from anywhere.
TimelyBIlls
Although the download count is not so great for this app, the rating of 4.7 stars in the Play store shows that the app is worth giving a try. The app is completely free and there are no premium features.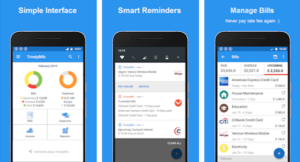 Just like the other apps, you can use it to manage and pay your bills. You can take a look at your income and how much you save monthly. You can also take a backup of the data and store it on Google drive. For future reference, you can also save snapshots of your bills along with payment report.
Spending Tracker
Spending Tracker is the easiest to use app that comes with a simple and user-friendly interface. It has a download count of over 42,000 and has a rating of 4.5 stars in play store. You can track your bills and expenses in weekly, monthly or yearly time period.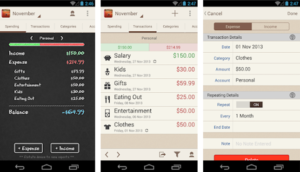 You can create separate accounts for business and personal data tracking. All the savings data is shown in interactive charts and spreadsheets where you can easily get a clarity of how you spend your money. If you want to use the app on a larger screen, there is a different layout for tablets.
Walnut
Walnut is probably the best app available which tracks text messages that comes from your bank and your other purchases and automatically reminds about your bills.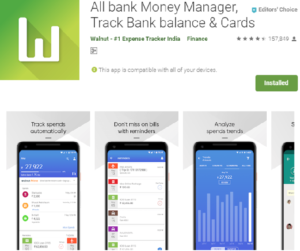 Once configured, the app shows you a graphical representation of your income, expenses, and savings after all your bills have been paid. You can also pay the bills directly from this app via their secure payment gateway. The app has a rating of 4.4 stars in Play Store and a download count of over 150,000. You can also check the location of active ATMs using this map, since it is integrated with Google Maps.
Apart from the apps list stated above, there are many other useful apps like Home Budget Manager, Spendee and certain paid apps as well. Download the ones you think will meet your requirement and let us know which you liked more in the comment section below.
Author Bio:
Hi, I am Nikesh Mehta owner and writer of this site.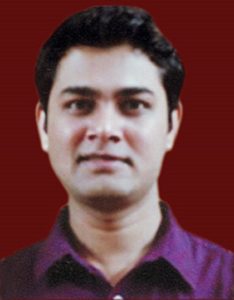 I'm an analytics professional and also love writing on finance and related industry. I've done online course in Financial Markets and Investment Strategy from Indian School of Business.
I can be reached at [email protected]. You may also visit my LinkedIn profile.