Fintech and Influenced Lending
Fintech is the union of two English words Finance and Technology. And the word relates to all those financial services companies that use the latest technology to offer innovative financial products and services.
The advantages of Fintech are that they specialize in various offerings such as online loans. The difference is that, as the process is carried out, in these cases everything is done over the Internet right from loan application to loan amount disbursement, repayment, closure, credit agency reporting, etc..
How the rise in fintech companies happened
Fintech companies offer solutions to meet the financial needs of companies and individuals. With the economic crisis, traditional banking closed the tap to granting loans for new projects in addition to increasing the requirements for access to finance. Many companies did not meet the requirements and it was Fintech that started to give money.
How Fintech has influenced lending
Fintech's new business concept revolutionized the global financial market. Technology became the best ally to make life easier for the customer and to access credit faster and with minimal involvement of physical work.
Customers can make from balance inquiries to open accounts with entities without having to go to the physical office. The most notable success story in is PayPal, a U.S. company that facilitates online payment and makes it possible to transfer money between users quickly.
Fintech and Personal Loans
In addition to traditional banking, today, there are many entities that offer loans to Internet users without the need to see each other physically. Interested customers only have to contact these companies via email by phone. And in a matter of hours they can have the money in their account.
The Future of Fintech
More and more companies are adopting Fintech model. The customer can access this type of credits without paperwork or questions, so this business naturally becomes attractive. Quick loans can be requested without payroll, so it includes not only the family, but many types of people and categories, such as: young people, retired, unemployed, etc. This means that virtually anyone over the age of 18 can access credit quickly, easily and securely.
Faced with the demand for this type of loan, the institutions have been able to design specific products for each type of client. In this way, not only do they facilitate the management and granting of credits, but they also increase customer loyalty and attract new customers fast.
---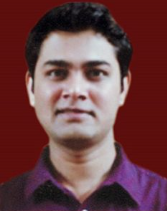 Hi, I am Nikesh Mehta, owner and writer of this site. I'm an analytics professional and also love writing on finance and related industry. I've done online course in Financial Markets and Investment Strategy from Indian School of Business. I can be reached at [email protected].
---