Cheapest Hospitals in Mumbai, Low Cost Healthcare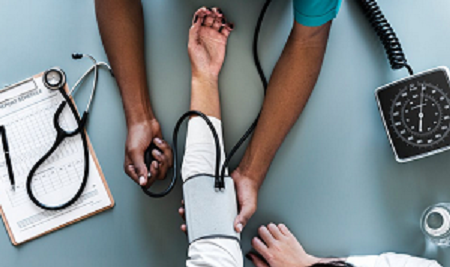 Mumbai accommodates everyone; from poor to extremely rich. Person can make living on cheapest wada pav as well. However when it comes to quality health care service, only rich people can afford the facilities provided by private hospitals. But not many people are aware that, there are many hospitals in Mumbai offering low cost treatments and medicines especially to needy people who otherwise cannot afford expensive treatments in private hospitals.
Low Cost Healthcare Treatment Centers in Mumbai
Listed below are the cheapest hospitals in Mumbai offering high quality services:
1) Shushrusha Heart Care Centre, Navi Mumbai: Offers free heart check-up and makes cardiac care possible for poor section of the society. They also offer loan and EMI option for purchasing stents and pacemakers.
Address: Plot No 22/A, Phase III, Palm Beach Road, Sector 6, Nerul West, Navi Mumabai, Maharashtra 400706. Phone: 022 2770 0273
2) KEM Hospital: India's most recognized hospital offers liver transplant at Rs. 5 Lakh. In private hospitals, the cost of this operation is above 15 lakhs. You can contact KEM hospital at 91-22-2413 6051 or E-mail them at [email protected]
3) Conwest Jain Clinic Group of Hospitals: This charitable hospital offers low cost health care treatment in Mumbai for oral care, ENT, gynaecology, cardiac care and many more. You can contact this hospital at following address: Conwest Jain Clinic Chowk, 8/10, S.V. Somani Path, Kandawadi, Girgaum, Mumbai – 400 004. Tel.: 2382 0909 , 2380 8933/34
4) Smt. Indirabai Wavikar Charitable Trust: Offers comprehensive eye care treatments and conducts . The treatments cost is free or highly subsidized. This trust is located in Thane (W) and Mulund(W) in Mumbai and has mobile eye clinic too. Treatments offered are cataract or refractive surgery, lasik procedure, oculoplasty and prosthesis services, etc. It is a NABH accredited super specialty eye institute.
Contact: 022-39918399. Email: [email protected]
Address:
MAJIWADA BRANCH: AMBER ARCADE, 4TH & 5TH FLOOR, NEAR
LODHA PARADISE, BHIWANDI BYPASS ROAD, MAJIWADE, THANE (W). INDIA. Phone: 022-39918300/25333312/65015605/+917710055123
NAUPADA BRANCH: 1ST FLOOR, RAMESHWAR, RAM MARUTI ROAD,
ABOVE JAIN TRADERS,NAUPADA, THANE (W)-400062, Phone: 022-25332897
MULUND BRANCH: BPS PLAZA, 1ST FLOOR, DEVIDAYAL ROAD, MULUND WEST – 400080. Phone: 022 25910382
5) Shree Borivli Gujarati Seva Mandal: This registered charitable hospital offers health care services at concessional rates or totally free to the poor section of the society. In 2008, the hospital operated 110 patients with lens implant, pathological tests, ECG at free of cost. In 2010, the hospital conducted colour Sonography & Colour 2 – D Echo at the most lowest cost than the ones offered by municipal and government medical centres. Following are few low cost health check-up/treatment done at this hospital:
Eye check-up: Rs. 80
Imported Lens: with Cataract Operation – Rs 3500 and cataract Phaco Operation – Rs 7000
Cataract Operation with Imported Folded Lens: Rs 15000.
You can contact Shree Gujarati Seva Mandal at: +91-022-28981066, +91-022-28989011, +91-022-28988093 or E-mail at [email protected] Address: A/1-4, Marble Arch, 51 T.P.S. Road, Opp. Factory Lane, Borivali (W), Mumbai- 400092.
We will keep on adding more medical centres in Mumbai offering low cost treatments to needy people who cannot afford expensive services offered by the private hospitals.
Note: Treatment cost mentioned above are sourced from the internet/website of individual center. And services/charges may keep on changing depending on the hospital.