World's 5 Most Trusted & Secured NFT Marketplaces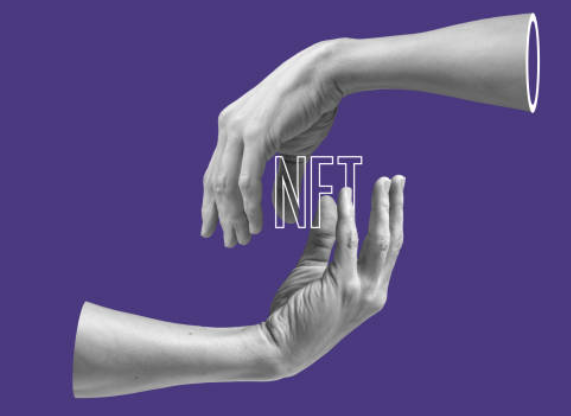 NFT marketplaces are platforms where artists and other content creators can create exclusive NFTs tokens and then display and offer them for sale. In order for a digital asset to be turned into an NFT, it must first be "minted" through such an NFT marketplace. This stores the NFT's data on a blockchain. NFT creators can thereby specify how many copies of an NFTS they want to create.
The minted process ensures that a digital asset cannot subsequently be copied or otherwise modified. This allows the creators of an NFT to subsequently sell it exclusively. When an NFT is purchased, ownership of the respective digital item is transferred to the buyer.
Numerous different NFTs are offered on an NFT marketplace. Collectors and investors can search for and purchase collections, specific artists or the NFTs of celebrities here. Anyone who wants to buy an NFT token must do so through such an NFT marketplace.
Below is the compiled list of 5 best NFT marketplaces on the web
(1) NFT LaunchPad
NFTLaunchPad is one of the newest marketplaces for non-fungible tokens. The goal of NFTLaunchPad is to become the best place for new NFTs. To meet this objective, the platform comes up with various innovations and features.
Currently, NFTLaunchpad operates solely on the basis of the Binance Smart Chain. Accordingly, the accepted coins are ETH, BNB and WBNB. However, in the longer term, the NFT marketplace is expected to become a multi-chain hub. Buying and selling on NFTLaunchPad is not very difficult. There is no registration required at all. All that is needed is a wallet. This makes NFTLaunchPad suitable for less tech-savvy people as well.
The selection of tradable NFTs has already increased significantly shortly after the launch. In addition, NFTLaunchPad also offers a number of particularly exclusive and sought-after NFTs, such as the Platinum Rollers Collector Edition of Lucky Block. If you're looking for an innovative and trusted/secured NFT platform that's at the forefront of the upcoming NFT craze, then this one's definitely a good starting point.
Check out: Why certain NFTs are highly priced?
(2) Crypto.com
Crypto.com is another newcomer among NFT marketplaces. In the beginning, Crypto.com made a name for itself mainly as a popular crypto trading platform. However, in the meantime, they have become a top-notch NFT marketplace with a wide range of different NFT tokens.
Compared to other competitors, Crypto.com offers a number of advantages. On the one hand, due to the numerous partnerships and sponsorship deals that Crypto.com maintains with various sports franchises worldwide, many unique sports NFTs can be found on the platform that are not available anywhere else.
Secondly, unlike most other NFT marketplaces, Crypto.com offers several different payment options for its platform users. Buyers can use their own credit card in addition to cryptocurrency to buy NFTs tokens. Combined with the platform's outstanding functionality, Crypto.com is one of the best places to go right now for anyone looking to buy NFT tokens.
Check out: How to determine the value of NFT?
(3) Binance
Binance is currently the largest crypto exchange in the world. It is therefore obvious that they have now also turned their attention to the NFT trend. Binance is already one of the largest NFT platform.
One of the great advantages of Binance is its huge customer base. This makes the platform interesting for many NFT creators. As a result, the selection of available NFTs is also very large. In addition, Binance has a lot of experience as well as the necessary infrastructure to guarantee a transparent and secure process of all transactions.
A special feature of the Binance NFT platform is the numerous events and special drops that take place there every frequently. These allow users to buy many unique and special NFTs. Most of the transactions are processed via the platform's own tokens BNB and BUSD. However, buying via Ethereum is equally possible.
(4) Coinbase
Coinbase is among the largest trading platforms for cryptocurrency. For some time now, Coinbase has been developing its own NFT marketplace. Users will then be able to mine and trade NFT tokens. Due to the enormous size and popularity of Coinbase, the platform could develop into one of the most important NFT marketplaces in the future.
At launch, only NFT tokens based on the well-known ERC-721 and ERC-1155 standards are to be tradable on the Coinbase NFT platform. But down the line, the company would like to pursue a multi-chain approach. This should also make it possible to trade NFTs on other blockchains. Through this, Coinbase could develop into an important HUB for the most diverse chains with regard to NFTs in the long term.
(5) OpenSea
OpenSea is the oldest of all NFT marketplaces. There, users will find a large selection of the most diverse NFT tokens. OpenSea is considered to be a secure and trustworthy platform. In fact, the NFT marketplace is even recommended by the Ethereum.
OpenSea only allows NFTs to be traded on the well-known Ethereum standards. One drawback of OpenSea is that it is a pure NFT trading platform with limited functionality. In the long term, the platform could therefore lose importance compared to competitors such as Crypto.com, Binance and coinbase. However, it still ranks among the best marketplaces for NFT on internet.
---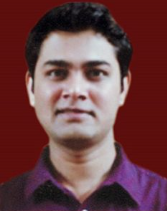 Hi, I am Nikesh Mehta, owner and writer of this site. I'm an analytics professional and also love writing on finance and related industry. I've done online course in Financial Markets and Investment Strategy from Indian School of Business.
I can be reached at [email protected]. You may also visit my LinkedIn profile.