Cheapest/Free Cloud Storage: MI, Drive, Dropbox, OneDrive, iCloud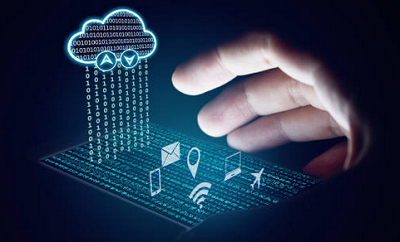 Dropbox and Google Drive are probably the two most popular cloud service providers with largest users base worldwide. This is because they give away a significant amount of free GB to all its users. Although they also have paid plans that allow them to expand the storage capacity beyond the one that comes with the basic plan.
However Dropbox and Google Drive are not the only two cloud storage services. There are applications other than Dropbox and Google offering a lots of free GB with excellent additional features.
In this article, we'll talk about various cloud storage providers and which of these are low cost and offers free storage.
Which cloud services offer largest GB at lowest price?
Most users prefer to settle for what their current provider gives them i.e. a few free GBs in the cloud to save and manage. But there are users willing to spend out of their pockets to get extra GB of storage. That's why the competition isn't so much about who offers more GB for less money, but who offers a more extensive free plan.
Google Drive, industry leader with its free plans – Up to 15 GB free
Drive is not just a single service. Google Drive – search giant's cloud storage service provides you with 15 GB of free storage that is shared between its multiple services such as Gmail, Google Plus, etc., with Google Drive. Google Drive lets you store, share and edit your files. You can also collaborate with others to work on your online files simultaneously.
Considered one of the best applications for mobile devices, Google Photos allows you to upload an unlimited number of photos. If you upload them in original quality, with their full resolution and without reducing, you will still have the 15 GB of storage that Google gives you, which is not at all bad.
This is the reason why Google is undoubtedly the king of low cost cloud storage provider.
Huawei Cloud – 5 GB free to Huawei and Honor users
Huawei also has its cloud storage available. It's called Huawei Cloud and starts with a gift: everyone who has a Huawei or an Honor mobile gets 5 GB free.
They serve, among other things, to back up your photos in the cloud. If you prefer, you can extend it with an annual or monthly subscription. The most extensive plan is for 2 TB and its price directly competes against Dropbox or Google Drive. It comes pre-installed on all the brand's mobiles, but you can also access it from your computer.
Mi Cloud – 5 GB
Xiaomi, like other brands such as Huawei, also has its cloud storage. For example, if you want to more storage, you have to calculate the price in your respective currency because the platform does not offer it. It is in US dollars or Hong Kong dollars.
They offer 5 GB free for all those who create an account, and it is not necessary to do it from one of their smartphones. However, the price of extending it is somewhat higher than others.
Dropbox, OneDrive and iCloud – 5 GB for free
Dropbox: Without a doubt, Dropbox is the most widely used free cloud storage service in the world. It is very simple to use and is available for almost all platforms. Dropbox provides 2 GB of free cloud storage to each user and you can also earn 16 GB of free additional storage by recommending Dropbox to your friends, but this is something that plays Dropbox against other alternatives. This 16 GB is the reason why Dropbox has lost ground at the user level in recent years.
OneDrive: Similar is the case for OneDrive, Microsoft's cloud. It is included with Outlook account – just like Drive that comes with Gmail – and forms part of the ecosystem of apps and services that Microsoft wants to offer its users.
OneDrive only has 5 GB of storage when you create a free account, plus an additional 15 GB for your photo album. We are talking about the third part of GB that Google gives to everyone without taking into account Photos, you can upload all your snapshots without worrying about space. You can get an additional 500 MB by inviting your friends and a few more if you activate a backup option for photos in the cloud.
iCloud: The same goes for Apple iCloud, limited to 5GB. In this case, it has a special feature that plays in its favor: you can store the iOS backups of your iPhone and iPad.
MEGA & Mediafire – 50 GB free for everyone
Finally there are Mediafire and MEGA, the two cloud storage providers offering largest free storage. In both cases they are 10 and 50 GB respectively, but with one key difference: Mediafire's free accounts are limited to a maximum size of 200 MB per file. This basically means, Mediafire is actually very less relevant.
MEGA offers 50 GB free and is the fastest cloud service provider when it comes to downloads and uploads. The only problem with MEGA is that, it is also not entirely safe for your most precious files.
Author Bio:
Hi, I am Nikesh Mehta owner and writer of this site.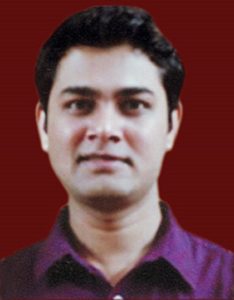 I'm an analytics professional and also love writing on finance and related industry. I've done online course in Financial Markets and Investment Strategy from Indian School of Business.
I can be reached at [email protected]. You may also visit my LinkedIn profile.