Cheapest Kidney Transplant in India: Free & Low Cost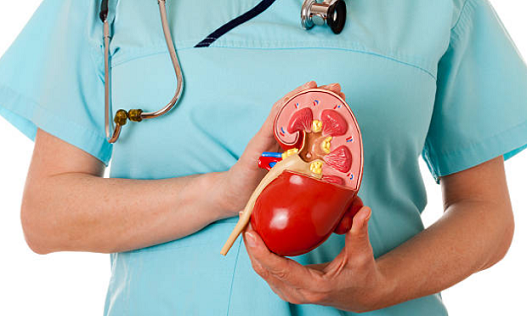 Kidney transplant also known as renal transplant is a surgery under which healthy kidney is placed in the body of the patient. Donors are typically family members or persons who have died. In India, nearly 6 lacs people require kidney transplant every year.
The cost of kidney transplant in India at private hospitals is high and normally costs between 2-3 lacs because of which the treatment is not affordable by patients from low income group resulting in death of the patient which is slow and painful.
But remember that – Cost of transplant is dependent upon many factors and for a particular patient the cost cannot be confirmed at the beginning.
Hospitals offering kidney transplant at low cost in India
There are few hospitals offering cheapest kidney transplant in India as compared to private hospitals.
(1) Safdarjung Hospital, New Delhi: Started offering free kidney transplant. In October 2013 they operated on a patient suffering from end-stage kidney disease for free of cost. The hospitals offers selected medications free of cost especially to poor and needy people.
You can contact the hospital at 011-26164186 (Nephrology Department)
(2) Tamilnad Kidney Research Foundation (TANKER Foundation): The foundation offers dialysis treatment at subsidized rates and also offers financial assistance to poor and needy people.
They have provided 294,933 free and subsidized dialysis for nearly 1500 patients as on June-2019. And financial support of Rs. 245 Lakhs to 3164 patients as one-time contributions ranging from Rs. 5,000/- to Rs. 50,000/- for transplantation, medication, investigation and fistula surgery costs.
You can contact them at +91-044-28341635 / +91-044-43090998. E-mail: [email protected] (Website – www.tankerfoundation.org)
(3) AIIMS, New Delhi: All India Institute of Medical Sciences also offers low cost kidney transplant which is less than Rs. 65, 000. You can reach AIIMS Nephrology department at 011-26593292 (9.30 AM to 5.00 PM). For more details on kidney transplantation at AIIMS, visit their website.
Here's the table showing the cost component required during kidney transplant:
Sr. No.
Component
Charges
1
Hemodialysis (3/wk)in AIIMS+ Medicines
Rs. 20,000/- per month
2
Donor work-up
Rs. 20,000/-
3
Recipient (Non-sensitized) work-up
Rs. 35,000/-
4
Recipient (Sensitised) work-up
Rs. 50,000/-
5
Induction therapy (if required)
Rs. 1,50,000/-
6
Expenditure at the time of transplantation for surgical disposable items
Rs. 45,000/-
7
CMV Prophylaxis (6 months)
Rs. 64,000/-
8
Post Kidneytransplantation medicines approx. Rs.20,000/-per month for the first year
Rs. 2,40,000/-
(for the first year)
(4) Gujarat Kidney Foundation: Cost is very low even than the one offered by government hospitals. They also offer special discounts for transplantation and donations to the poor patients. You can contact at 079 2665 2220. (Website – www.gujaratkidneyfoundation.com)
(5) Indira Gandhi Government General Hospital, Puducherry: Offers full fledged renal transplant at free of cost provided the patient and donor has first degree relationship. You can contact the hospital at +91-0413-2274552, 91-0413-2274552 / 2277545. (Website: www.igmcri.com)
Preventing is the best solution
Since treatment is still not feasible, doctors advice that preventing kidney disease is one of the best solution to avoid transplant in the future. Control on diabetes and high blood cholesterol is the first and most important step in preventing kidney failure.