2020: 8 Premium Credit Cards with High Credit Limit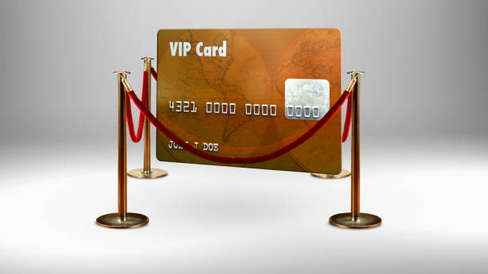 With increasing buying capacity of Indian consumers because of high income, many of the banks in India offer premium credit cards and one of the the main USP of such cards are high credit limit.
Highest limit credit card are mainly targeted towards higher income earning individuals. And as the name sounds, the benefits offered on such cards are incomparable with other cards in the market.
What is a credit limit?
The credit limit is the maximum amount the bank allows you to spend every month after the card approval. In other words, it is the maximum amount of money you have, and it will decrease during the month until you reach the stipulated limit. And if you spend over this limit, then hefty fee is charged along with negative impact on your credit score.
In general, the best cards in India have very high credit limits, or, directly, no limits at all. They are accompanied by significant saving options and allow access to exclusive luxury services.
So which credit cards offer highest limit in India?
While credit limit is calculated for each individual based on his/her profile. it is difficult to mention the exact credit limit. However all these credit cards have either of 3 things common:
Carry a very high joining and annual fee or
Minimum net monthly income required is high or
Requires respective bank account holder to have a high quarterly balance in their bank account
Above 3 features are the most common in such credit cards and it can be assumed that the credit limit offered is high.
Listed in the below table are the top 8 credit cards with high joining and annual fee:
Card Name
Issuing Bank
Minimum Monthly Income Required
Joining Fee
Annual/Renewal Fee
Diners Club Black Credit Card
HDFC Bank
Rs 1.75 Lakhs per month for salaried
Rs. 21 Lakhs per annum for self employed
NIL
Rs. 10,000 + Service Tax
Infinia Credit Card
HDFC Bank
It is a invite only card
Rs. 10,000
Rs. 10,000
Diamant Credit Card
ICICI Bank
Not available
Rs.1,25,000
Rs. 10,000 from 2nd year
Emeralde
ICICI Bank
Rs. 3 Lakhs or
Rs. 30,00,000 or above - ITR filed
Not available
Not available
Prestige Credit Card
Citi Bank
Annual income of Rs. 25,00,000
Not available
Rs. 20,000
YES First Exclusive Credit Card
YES Bank
Minimum net monthly income of Rs. 3 Lakhs or IT return of Rs.40 Lakhs+
Rs. 10,000
Rs. 10,000
Amex Platinum Card
American Express
Annual income of Rs. 15 lakhs and above
Not available
Rs. 60,000
Premier Mastercard Credit Card
HSBC Bank
Maintain quarterly Total Relationship Balance (TRB) of Rs. Forty Lakhs
Net monthly salary credit of Rs. 3 Lakhs and above
NIL joining fee but
NIL annual fee
Features/Benefits of premium credit cards:
(1) Diners Club Black Credit Card from HDFC Bank
The most profitable benefits of Diners card is that it is a big money saver. Here's how:
Rs.3.30 for every Rs.100 spent i.e. 3.3% on retail. So if you spend Rs. 1,00,000 in shopping then Rs. 3,300 points will be rewarded.
33% on partner brands & Smartbuy. So if you spend Rs. 1,00,000 at select partners of the card, then your savings will be ~Rs. 33,000. But note that, this offer is for a very limited timeframe. The 10 prominent partner brands are Amazon, Flipkart, Yatra and Cleartrip when shopping is initiated from HDFC SmartBuy portal. Other partners are Ola, bookmyshow, Zoomcar, Nature's Basket, Myntra, Swiggy, FirstCry,
Features:
Unlimited lounge access but only to the primary card holder
Complimentary golf lessons (Green Fee Waiver) at almost 20 golf courses in India and over 40 golf courses world over.
The reward points accumulated can be used to book flights/hotels within HDFC diners club website. There is also an option of transferring the points to select airline partners at 1:1 ratio and use for award tickets.
15% discount or other benefits at the finest restaurants. Few prominent restaurants in Mumbai are Seven Kitchens, The Sahib Room, MYX, The Burger Pit, Origami, and others.
You can apply for add-on card for your family members
The accumulated points in any given month are reflected in the next statement cycle
(2) Infinia Credit Card from HDFC Bank
This is another money saving credit card and is assumed to have a very high credit limit, since it is a invite only card.
Here are the benefits:
User earns 5 reward points for every Rs. 150 spent.
1 year Club Marriott membership that offers upto 20% discounts for Dining and Stay across Asia – Pacific region
10 times Reward Points on your travel and shopping spends on Smartbuy
Points earned are valid for 3 years from the day they are accumulated and can be redeemed on flight, hotel booking.
Reward points accrued for Insurance transactions will have a maximum cap of 2,000 per transaction.
Accidental Air Death cover worth Rs. 3 Crore.
Overseas medical insurance of US $50,000 (i.e. nearly 36 Lakhs)
(3) Prestige Credit Card from Citi Bank
Minimum annual income of ₹ 25 lakhs
The annual membership fee is highest Rs. 20,000
1 reward point on Domestic Spends and 2 reward points on International Spends for every ₹ 100 spent.
Complimentary golf rounds and golf lessons at 15 leading golf clubs in India.
Unlimited Priority Pass access lounge access for both primary and add-ons card members.
Rs. 5 crore air accident insurance
(4) ICICI Bank – Diamant Credit Card
It is a invite only card which itself indicates that only certain category of individuals can get this card.
Owner earns 6 PAYBACK points on spending Rs. 100 internationally
Owner earns 3 PAYBACK points on spending Rs. 100 within India
Points can be redeemed to cash and each reward point is equivalent to Rs. 0.25. So basically if the card user accumulates 1,00,000 points; he/she will earn cash of Rs. 25,000.
Sum insured of Rs. 3 crores if the card owner dies due to an air accident.
(5) ICICI Bank – Emeralde Card
No cash withdrawal fee
No late payment charges
No over limit fee
Unlimited complimentary access to international airport lounges
Unlimited complimentary access to select domestic airport lounges
(6) Amex Platinum Charge Card from American Express
3X Membership Rewards® Points on all Overseas spending
Earn 2.5 Membership Reward points for every INR 100
Reward points never expire
Up to 50% off at over 1600 premium restaurants in India with complimentary membership to EazyDiner Prime.
(7) YES First Exclusive Credit Card
Get 50,000 Reward Points on your first transaction done within first 90 days of card set up date
12 reward points earned on spending Rs. 100 each time on Travel Agencies & Tour Operators, Domestic Airlines and Dining
6 reward points earned on spending Rs. 100 each time on all other categories.
(8) Premier Mastercard Credit Card from HSBC
Complimentary access and discounted fee at select golf courses in India
Cashback of 1.5% (limited to ₹10,000 per calendar year) on international spends
International travel insurance of Rs. 1 crore in the event of loss of life in an air accident, provided the air ticket is booked using the same card.
FAQ on premium credit cards
Are high limit cards offered to everyone?
Typically such credit cards are offered to individuals earning a very high income or the issuing entities themselves offer the customer access to such cards depending on their financial profiles or are provided by invitation only.
Basically high income and account balance indicates possibility of higher spends and regular repayment. And hence such cards are offered to select category of bank customers.
What are the drawbacks of these high limit credit cards?
Although the benefits offered on such cards are many with huge saving but there are certain disadvantages worth to take a note of as follows:
– High joining fee
– High annual fee
– High interest rate
– Spend should be high in order to earn bonus reward points. For e.g. YES First Exclusive card lets card holder earn 25,000 Bonus Reward Points but only after spending Rs. 20 Lakhs or more.
Author Bio:
Hi, I am Nikesh Mehta owner and writer of this site.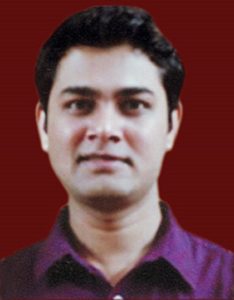 I'm an analytics professional and also love writing on finance and related industry. I've done online course in Financial Markets and Investment Strategy from Indian School of Business.
I can be reached at [email protected]. You may also visit my LinkedIn profile.