10 Tips Before Choosing a Franchise Business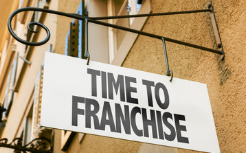 Franchising is a great opportunity for those who want to start a business.
Not only because of people's desire for independence and freedom, but also because of the financial turmoils that countries are facing, coupled with unemployment, franchising is a business opportunity have an interesting growth.
If you want to start your own business and are looking for tips on choosing franchises that fit your objectives then this guide will definitely help you.
Surely you will have many doubts, and more with range of franchises to choose from in various sectors and conditions. 
So how do you get started?
The first thing to understand is that no matter how lucrative franchises appear, the decision should not be taken lightly. You should seek advice before making the decision to invest your money.
Here are some practical tips to choose from franchises and start your business:
10 tips to keep in mind when choosing a franchise
Meaning, there are franchises that can be a very good option for someone who is just starting out. But not necessarily, it will make sense to you, if you have experience in a certain sector and has capital available to invest. So the first thing you should do is investigate the options available. From knowing what the franchise culture is, your knowledge and experience and the business opportunity and others.
So, before choosing franchises here are some important tips to consider:
1. There are no franchises without risk
Make sure that the business is as honest as possible about the business model. Because on paper, the risk will always look on a lower side and the income will always be enticing. However, in reality, things are different and it is important that you know it from the beginning.
2. Review the contract carefully
If you are in a position to do so, hire a legal expert to help you interpret and understand each point of the contract. Because once it is signed, you will not be able to change it.
3. Ask about the vision of the franchise
What do you want to achieve with franchises? What motivates them? Being clear about this, allows you to identify how serious they are, what are your opportunities for growth or if, simply, is it worth investing your money.
If you want to learn how to be a millionaire with a franchise, you must keep in mind the vision and objectives of the franchise owner.
4. Identify what they offer you differently
When choosing franchise as a business opportunity, you must be very clear about the advantages they offer.
How is the service and support to the franchisee? What benefits you have when opening a new office? Maybe this added value will make you invest a little more in a certain franchise.
5. Let everything they offer you be in writing
Most franchises offer support to entrepreneurs, assistance and guidance to turn this into a profitable business. However, in many cases, this is more of a sales strategy rather than a business goal.
So do not fail to ask about all the benefits and support they offer in written. That is, not only that they say they are going to support you in sales, but what activities they will do specifically to achieve the sales.
6. A good franchise fails in the wrong place
Like all businesses, the place where you decide to open it clearly influences its success or failure. So ask for support from whoever is offering you the franchise to choose the right place.
Surely they have indicators, references and statistics that they use to make the decision to open a new point. Don't let the eagerness and enthusiasm to open quickly turns out to be a hasty and wrong decision.
7. Ask for numbers to support the promises
Some franchises usually guarantee a certain number of sales or return on investment. While this sounds very nice on paper or verbally, you need to check that everything you are being offered has been practically achieved by someone in the past.
8. Try the product
While franchise is a great business option, it is recommended that before making a decision, you try the product or service.
And finally, with a customer vision, evaluate if it is a product that solves a problem, whether you would buy again. And whether you would recommend it to your friends.
9. If they can't adapt to your needs, don't take it
While each franchise has its own standards, ways of working and processes, it is also true that each business varies according to its location, size, time of year and future projection.
At the time of negotiating a franchise, if the company is not flexible, it is preferable that you look for another alternative. Since later on it will be difficult to negotiate something already written, even when the results are not as you expected.
10. Get to know the experience of other franchisees
Finally, there is no better source of information than the people who have already invested in the same business. Find a way to contact them and resolve any doubts you may have.
It is important that you take into account their opinions but not decide based on what they say. Since each franchise is different, has its own nitty gritties and will not works in the same way for everyone.
Author Bio:
Hi, I am Nikesh Mehta owner and writer of this site.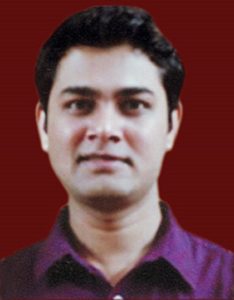 I'm an analytics professional and also love writing on finance and related industry. I've done online course in Financial Markets and Investment Strategy from Indian School of Business.
I can be reached at [email protected]. You may also visit my LinkedIn profile.