27 Businesses You Can Start with LITTLE INVESTMENT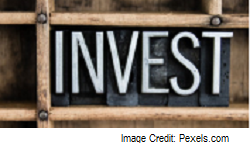 It's a myth that starting a business takes years and you need to invest huge amount of money to start and then keep it running.
There are businesses, that you can start in less than a year and spend 'almost nothing' to get started.
But you just need to simply dare to take calculated risk. Starting a business is not easy. It takes a lot of work, but if you take it seriously, the rest of the world will too.
Ask yourself – what's my passion.
People want to control their careers, so starting a low-cost business gives them a chance to do tests before 'throwing themselves in the ring' altogether.
If you're looking to start your own business, here are some ideas to get you started:
Tutor
If you have the ability to teach, use it. You can conduct regular classes at home or at your students' homes.
Dog Walker
Do you love pets and exercise? Dog walking is a simple business idea that you can start after school or working for your family and friends' dogs.
Professionally Organized
If you have the ability to transform chaos into cleanliness, you can start a business that helps others get rid of things piled up in their homes.
Fashion Stylist
You can start by stylizing some friends before a party so they can tell others about your services. Soon you will have a fashion business that can help you gain experience for other ventures.
Translator
Bilingual entrepreneurs, this business is for you. You can take projects from individuals looking for freelancers on the internet, approach companies or startups, make connections abroad or contacting publishing houses. There are many opportunities to undertake translation services.
Photographer
If you're a stay-at-home parent with a good knack of photography skills, you can create semi-professional portraits of the events in your neighborhood. The trick to this business idea is that you'll probably have to invest in a good camera, tripod and equipment. However, this can be a great investment for a bigger business in the future.
Service Provider
Many people do not have the time to complete their daily tasks (such as going to the bank, shopping, taking clothes to the dry cleaner). Starting a business professionally by taking care of other's tasks can be interesting.
Transcriptionist
There is a lot of information that needs to be transcribed, from audio and video interviews to speeches. If you are a good typist with a few extra hours and a computer, you can offer such a service.
Freelance Writer
Content companies and websites need good content in large quantities. Consider starting a business as a freelance writer. These content creators are typically paid per project or per word, so your earnings may vary.
Jewelry maker
These people make money for projects, not for long hours of work. There are platforms like Etsy where you can sell your creations for a very good price.
Direct Marketer
Independent sales reps don't have to worry about creating a brand, product or business structure. If you like to talk to people, this social business could be for you. Profits vary depending on the company you join and the amount of sales you close.
Makeup Artist
If you have experience in this area, you can start your own business by preparing people for important appointments. Consider investing in a class or certification program, if you are not an expert.
Virtual Assistant
Young entrepreneurs can start their own business by doing all that is required of an assistant, only via the internet or by phone.
Personal Chef
Roll up your sleeves and pull out the spices. A personal culinary business where you are the private party cook can be a good source of experience before trying a more structured food company.
Personal Shopper
If you love to shop and like fashion, this business idea is perfect for you. You can do the shopping for busy people and even give style tips. 
Graphic Designer 
The graphic parts of a business can be frustrating for people who don't do it. There are free design tools on the web, but they do not contain an expert opinion. That's where your experience comes in. 
UI / UX Designer
This is a little-known area that is beginning to gain great traction. Designers of interfaces and user experience (UI / UX) make sure that a website or application is attractive and easy to use. You can offer your services to other entrepreneurs. 
Social Media Manager
Many small companies and other entrepreneurs cannot afford a full-time community manager to run their social networks. Starting a company where you can support these businesses part-time can be a very good business. 
Consultant
If you already have a successful business, you can expand it by helping other smaller companies in your sector to generate contacts, understand the market and in general, offering your advice. 
Public Relations
Do you have experience in a sector? Have you recently retired? Most likely you have a great knowledge of the environment and a long list of contacts. PR experts work with media, government, agencies and advertisers to disseminate relevant sector information. 
Wedding Planner
If you like details and decoration (and you know how to handle the stress of last-minute changes), the business of living can give you a great opportunity to undertake. 
Event Planner
Weddings aren't the only events that need planning. Birthdays, anniversaries, graduations, baptisms, etc., are some of the other moments that require people capable of organizing different aspects. 
Property Manager
Experts say this work is replacing what we knew as butlers and housekeepers. A property manager makes sure everything works properly in one location: he receives the mail, washes the clothes, keeps the refrigerator full, works with professionals such as gardeners and cleaning assistants. It's especially useful for people who own multiple properties and don't have the time to take care of them all. 
Caterer
A professional chef can cater to small groups, caterers must prepare meals for large events. If you are a good cook and know how to plan well, you can start a business in this area. 
Professional Trainer
If you like to exercise, you can use your passion to help others improve their physical condition. Just remember that for this business you will need insurance and certification.
Accountant
If you are a accountant, you can open an office that serves small clients and/or entrepreneurs. 
Copy Editor
Business brochures, publication in corporate blogs and advertisements must have good spelling and grammar. Why not take advantage of your ability with letters by offering your services to review these contents?
Author Bio:
Hi, I am Nikesh Mehta owner and writer of this site.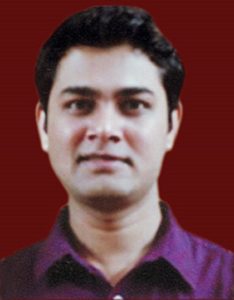 I'm an analytics professional and also love writing on finance and related industry. I've done online course in Financial Markets and Investment Strategy from Indian School of Business.
I can be reached at [email protected]. You may also visit my LinkedIn profile.