7 Ways to Start Increasing your Income during Coronavirus Lockdown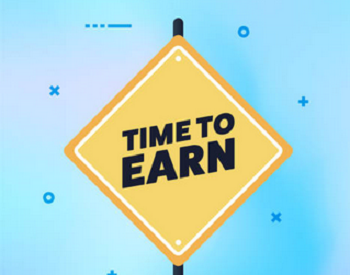 No matter whether you are a student, employee, freelancer, entrepreneur, housewife or an artist; Coronavirus must have some way or the other impacted your finances.
But there are always ways to earn more whatever may be the situation. Coronavirus has created ways to increase income which will help close the gap between what you currently earn and what you spend.
So here are some tips on how to prepare yourself to increase income
(1) Educate Yourself
No matter how high you are in your life, learning will lead you to earn more.
If you're employed, you're sure to get a online certification that will help when you ask for a raise. Have you always wanted to learn carpentry? Take a Saturday course. You'll probably end up doing carpentry work in addition to your regular job. There are sure to be subjects that interest you or have always interested you, buy a book, search the Internet, etc.
Learning new things and skills as well as staying motivated; offers us many more income alternatives and even new careers.
(2) Develop Hobby
Most of us are working from home during Coronavirus lockdown have certain amount of free time. So why not develop hobby and make money out of it during this free time?
There are many activities that you can do for pleasure in our free time and earn money from it. For example, if you love knitting, start doing it. Do you like writing? Write a book (it can be a mini-book) and sell it as an e-book! Or try writing a paid column on site like medium.com.
(3) Start a Small Business
Many large companies have started as "side businesses" or businesses that were small in the beginning. It may be something small like selling nutritional supplements only on weekends. And in the long run assuming you like this side business, it will give you not only wonderful extra income but also an ability to make the transition from employee to entrepreneur.
If you are not interested in becoming a business owner, you can keep your "little business" going for a long time and use that money on wise things.
(4) Maintain Relationships
Whether you are a party animal or a lonely bird, it is important that you take care of all the relationships you make throughout your life. Take care of your reputation, do not speak ill of anyone, be as honest as possible, help when it is in your hands. And do not let any relationship deteriorate by misunderstanding.
This is extremely important when it comes to new opportunities, business, jobs, etc. Remember the saying "no one knows who they work for".
(5) Learn how to sell
This is a very special skill. No matter what your profession is, who knows how to sell, will never go hungry.
And don't think that this applies to salesman or those who own a business. The one who knows how to sell himself better will earn more, climb faster and be identified more easily than his fellow good workers who are shy to sell.
(6) Lose your fear of getting paid
This fear is very much related to the point above. There are people who certainly "sell something". The problem comes when it comes to getting paid. They are so sorry that they don't do it! And that's a hell of a way to work it. Getting paid is not bad, it is necessary. Getting paid is the right thing to do after we've done it. Getting paid will bring you one step closer to financial freedom.
(7) Don't fall into the trap of making money fast
There is no such thing as quick, effortless money, so don't be fooled. And don't give away your time or money during coronavirus lockdown and even after that.
Don't let the world close in on you. The world is full of choices. For everyone and everything. No matter how overwhelmed you are, or how difficult you think it is to open a new opportunity for you. It's a lie. You have plenty of options to make more money. Choose the one you like best.
Author Bio:
Hi, I am Nikesh Mehta owner and writer of this site.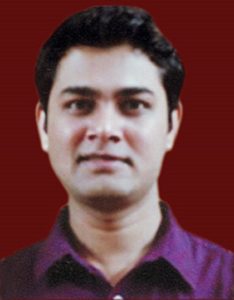 I'm an analytics professional and also love writing on finance and related industry. I've done online course in Financial Markets and Investment Strategy from Indian School of Business.
I can be reached at [email protected]. You may also visit my LinkedIn profile.