USA Immigrants – Steps to Open Bank Account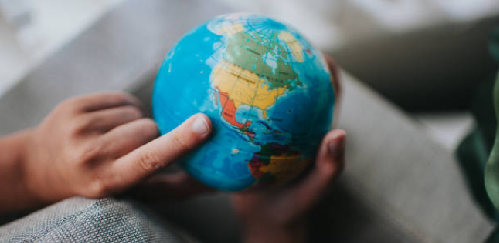 If would you like to immigrate to the USA or have already arrived for work, study, or to live the American dream, at some point you will need an American bank account.
Can I open an account in the USA online?
If you are already established in the USA, you can open your checking account either online or in a branch office. However, if you have only recently arrived, it is likely that your online application will be rejected. This is mainly because US banks have no way to check your creditworthiness. It is therefore easier to complete the application for opening an account by visiting the branch. You can also talk to customer support executives and get your queries answered.
What documents are required to open an bank account in USA?
The rules and regulations in banking vary from state to state. It is best to call the branch first and speak to a customer executive to make an appointment and ask which documents are required to open an account.
Normally the following documents are required:
Passport, identity card, or driving licence
Social security number
Proof of your American address (P.O. boxes are not accepted)
Immigration papers
Passport and immigration papers should not be a problem, but proof of address and social security number will be a little more complicated for a newly arrived individual. As proof of your address, the bank would normally like to see a rental agreement or a current electricity bill. If you are a student, you can also submit a copy of the confirmation of enrolment that you will receive from your university. The social security number must be applied for in advance, this can take up to 2 weeks.
Application passed! What's the next step?
Once your application is accepted, you must make a deposit to activate your account. If you want to transfer money in Euros or Indian Rupee to an American bank account, it is worth using TransferWise. This avoids expensive bank charges and transfers at the real exchange rate.
Depending on the amount and payment method (e.g. cash deposit) you may have to prove that the money was not generated by criminal activities.
Can an American bank account be opened from native country?
Nothing better than opening American bank account before entering USA.
If American bank has a branch in your country then it could be possible. For e.g. Deutsche Bank, Bank of America and HSBC are good examples as they have presence in India. If you already have an account with one of these banks, bank executives may be able to help you open an account before entering the United States. Perhaps your house bank also has partnerships with other US banks, it's worth asking and taking their help.
Many banks also offer an international bank account to manage US dollars. It is convenient, if you already have a dollar account before immigrating to the USA. However, these international bank accounts often come with certain requirements (e.g. minimum deposits) and/or are subject to charges.
Choosing the Right Bank
The financial industry in America is enormous. There are thousands of banks where you can open a current account. So which bank is the right one for you? The best known banks are probably the best solution, as they probably have the most experience dealing with the immigrants.
The 4 largest American banks in the USA are Chase, Bank of America, Citibank and Wells Fargo.
Chase
The largest American bank and the sixth largest bank in the world. Chase operates over 15,000 ATMs and more than 5,000 branches in the USA. Each account is equipped with a Visa card and free online and mobile banking. Chase also offers special accounts for students and small businesses.
Bank of America
Bank of America's regular bank account costs $12 per month, but is free for deposits of $250 or more per month. It is also free for students under 23. Bank of America issues a Visa Debit Bank Card linked with the bank account.
Citibank
Citibank's bank account is different from others because no minimum deposits are required. Citibank also offers additional benefits, such as exclusive tickets to many concerts and range of other benefits to the account holder. Unfortunately, there are no special accounts at Citibank for students.
Wells Fargo
Regular bank accounts at Wells Fargo are not free. An account starts at $10 per month, and for a 17-24 year old student, an account costs only $5 per month. You get a Visa card and can do online and mobile banking at any time.
Fees and Expenses
Withdrawals
Withdrawing money in the USA is similar to withdrawing money in your country of origin. If you withdraw money at your bank's counter or ATM, it is free, but if you use ATMs from other banks, you usually have to expect a fee. Some banks also offer only a limited number of free cash withdrawals per month.
Account Closure Fee
Many banks require your account to be active for at least 90 days before it can be closed. If you wish to close your account before this deadline, you will be charged a fee of approximately $25.
Fee for Foreign Bank Transfers
Costs for international bank transfers can often be high. For international transfers, banks usually charge a fee between $10 and $25, but they also charge a worst exchange rate, which ultimately results in some money being lost on an international transfer. To avoid unfair fees, you can use various money transfer services such as TransferWise, WesternUnion, XOOM. With these services, your currency is converted at the official average exchange rate for foreign transfers, and at an absolutely fair price.